Located in exceptional natural settings, the Celestial Viewpoints have been created to offer a memorable stargazing experience.
VIEWPOINTS THAT DEPICT THE STARS.
These viewpoints are nocturnal communication mediums that schematically interpret the skyscape depicting the main constellations and stars visible in each season from the location where they are installed.
The viewpoints are backlit panels made of artificial stone resistant to extreme weather conditions. They are equipped with a technology that allows them to be selectively illuminated at the scheduled time to reveal the star map hidden inside.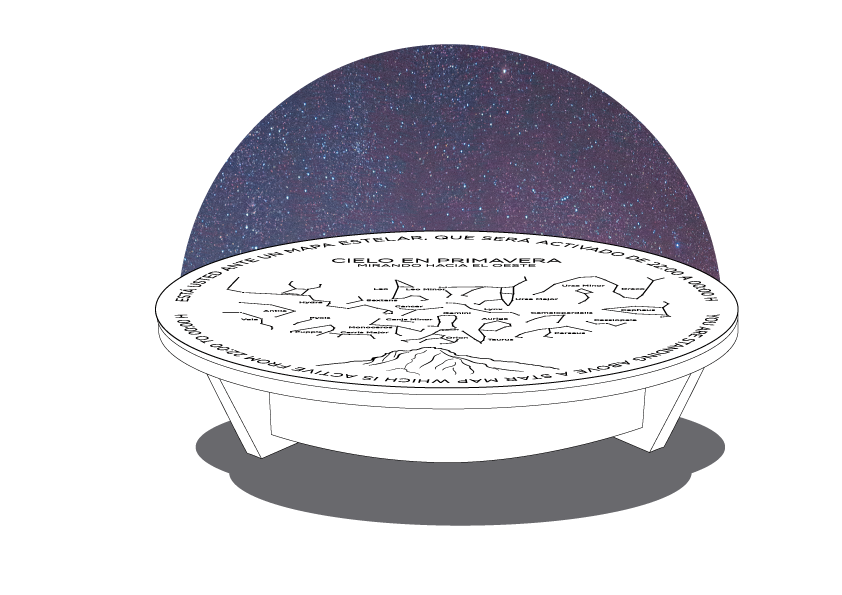 Their mechanism seems like magic.
During the day, you find yourself standing before a large stone panel whose outer ring displays the time at which the star map will be activated.
At night, the special illumination system will be activated for two hours (from 22:00 to 00:00), and will reveal the star map hidden inside the heart of this large white stone structure.
Extremadura offers a plethora of places and attractions for an extraordinary experience. Its historical heritage, over 60 protected natural areas and about 1,500 kilometres of fresh water, combined with its excellent environmental quality, make the perfect formula for delightful stargazing memories.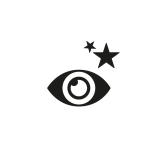 THE CELESTIAL VIEWPOINTS NETWORK
An initiative based on knowledge and innovation.
The Celestial Viewpoints Network promotes the cultural and scientific dissemination of the starry sky, shaping an initiative based on knowledge, innovation and sustainability. A network that is part of our commitment to experiential and sensory tourism and the observation of the night skies; a network from which the sky appears spectacular even to the naked eye; a step towards reshaping the production model of Extremadura into a sustainable development model.