STARLIGHT TOURIST DESTINATION
Awarded with four Starlight certificates, Extremadura is the perfect place for Astrotourism
The Starlight Tourist Destinations are places with excellent conditions for observing the stars where the skies are protected from light pollution. This makes them ideal locations for tourism based on this natural resource. A new concept of sustainable tourism where Extremadura enjoys Europe's recognition, an exceptional natural environment, and the darkest skies of the continent.
Thanks to the absence of light pollution in Extremadura, its good weather and air quality, and the efforts undertaken by the regional, local and neighbouring administrations to preserve these conditions, the Starlight Foundation awarded the Starlight Tourist Destination certificate to the Monfragüe Biosphere Reserve and the surroundings of the Great Lake of Alqueva.
The Starlight Foundation certificates are granted to locations that boast excellent quality skies and are committed to their protection and conservation. This accreditation is supported by UNESCO, the World Tourism Organization (UNWTO) and the International Astronomical Union (IAU).
STARLIGHT CERTIFICATES IN EXTREMADURA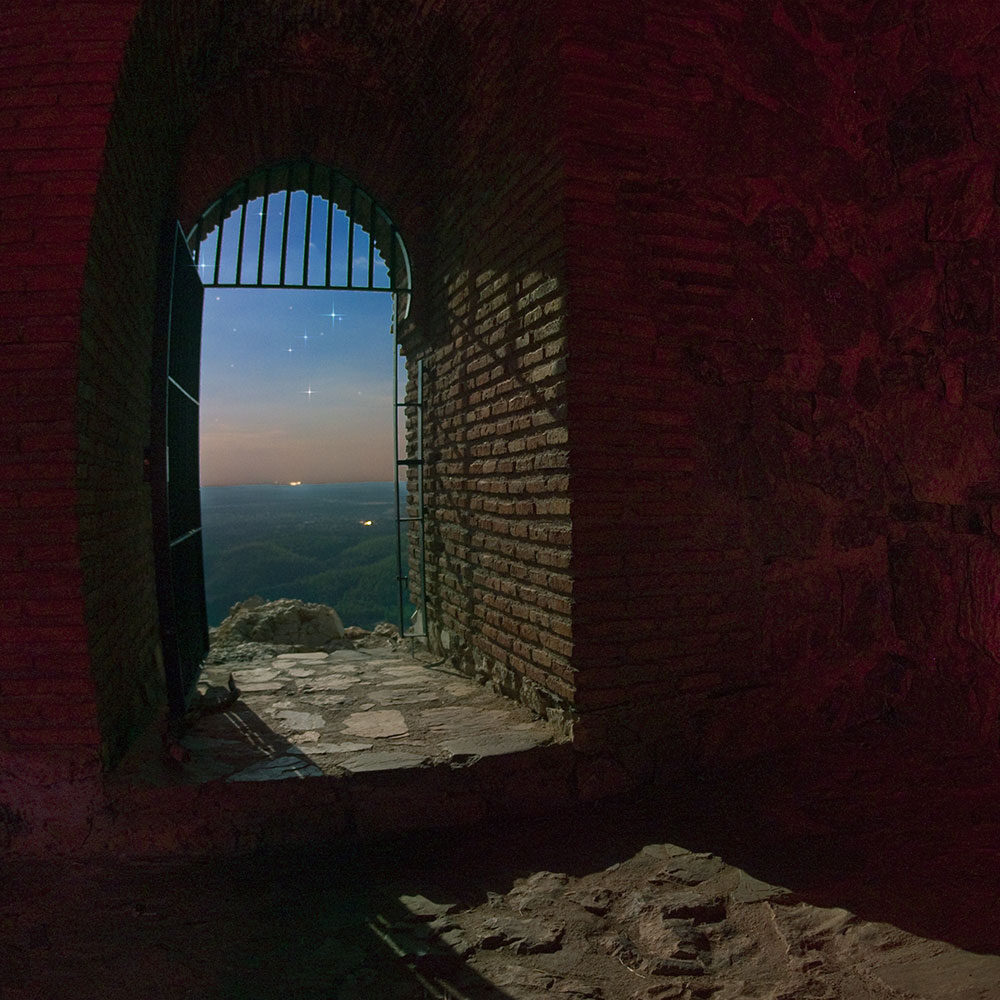 Starlight Biosphere Reserve
Monfragüe was the first location to obtain the Starlight certificate for the excellent conditions it offers for the observation of stars.  Astrotourism thus becomes the perfect complement for birdwatching and ecotourism in a protected area whose beauty was featured in the Astronomy Picture of the Day (APOD) by NASA.
First cross-border Starlight Destination
In the southwest territory of Extremadura, thirteen border towns—Olivenza, Cheles, Alconchel, Táliga, Villanueva del Fresno, Fregenal de la Sierra, Higuera de Vargas, Higuera la Real, Jerez de los Caballeros, Oliva de la Frontera, Valencia del Mombuey, Zahínos, and Portugal's Redondo—are situated around the largest artificial lake in Western Europe, La Alqueva.
The entire region turned into a Starlight Destination
Las Hurdes region comprises six municipalities—Caminomorisco, Casar de Palomero, Casares de las Hurdes, Ladrillar, Nuñomoral and Pinofranqueado—and is a natural paradise with magnificent night skies ideal for stargazing. This outstanding territory offers several daytime and night-time tourist attractions full of mysteries.
"El Chorreón" of Moraleja
A stunning Starlight Area
Moraleja's natural site "El Chorreón" is simply spectacular. It is part of the Dehesa Boyal, where the Arrago River flows and makes a fantastic waterfall.
Experience the magic of dark skies in an unfamiliar environment with complete safety and unlock the secrets of the universe.
Just look up and admire the sky. In a spectacular natural environment like ours, that's all it takes to awaken your senses with a surge of emotions for countless unforgettable moments. Stargazing does not require assistance or complicated equipment. However, we want your experience in Extremadura to be even more rewarding and enriching. So, the Regional Government of Extremadura, in collaboration with the State Public Employment Services (SEPE), is carrying out special training courses for Guides through the Public Employment Services of Extremadura (SEXPE) to manage groups for stargazing in urban and natural environments across Spain.