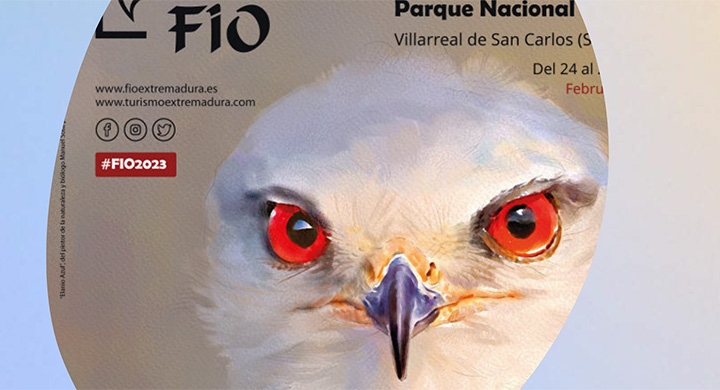 #OBSERVAFIO 2023. Estrellas, música y aves.
Do you want to experience the perfect blend of birds, stars and music? Then you'll have to come to #Observafio 2023, in the castle of Trujillo. A night that promises to be magical, organised by the company Adalberti, a collaborating company with the Extremadura, buenas noches strategy and a regional and business benchmark in terms of the interpretation of our skies, and which fuses ornithology with the astro-tourist interpretation of Extremadura. As you already know, from the beginning of the strategy we have been working on the sensations provoked by nature in the immensity of the night, which is why this fusion is perfect. A clear example of this can be found in one of the latest publications and exhibitions "birding in the celestial viewpoints of Extremadura" (download it here).
In this edition of #ObservaFio2023 Adalberti Extremadura proposes to play with the sense of hearing and merge the ornithological sounds of the night of Extremadura from Trujillo with one of the best folk music groups of our region in a 3-hour sensory experience in which participants will enjoy an interpretative night walk where the music of Manantial Folk, the songs of nocturnal birds of prey, and astro-tourism will be the main protagonists.
The experience will begin in the Plaza de los Descalzos and from there we will start our interpretative night walk that will start inside the walls but will also go along the outside of the wall of Trujillo until it reaches the Alcazaba.
While reaching the top of the mountain "Cabeza del Zorro" where the Castle of Trujillo is located, participants will be introduced to the sounds of the night in an experience that will introduce them to the songs of nocturnal birds of prey and astronomy, discovering the secrets of our skies in a night tour outside the walls that will open the mouth for everything that will happen later inside the Alcazaba.
Once inside, there will be music by Manantial Folk, a musical group with more than 40 years of experience, who for this occasion have prepared an exclusive thematic repertoire with birds and nature as protagonists. Finally, there will be an observation of the deep sky using powerful telescopes.
LEARN MORE about #OBSERVAFIO2023? Click here to see the full programme